good night
---
The final project from my branding class: good night is an organic, 100% grass-fed, non-GMO milk brand made for children and targeted at parents. The visual identity is simple with illustrative features to appeal to children.
---
research & process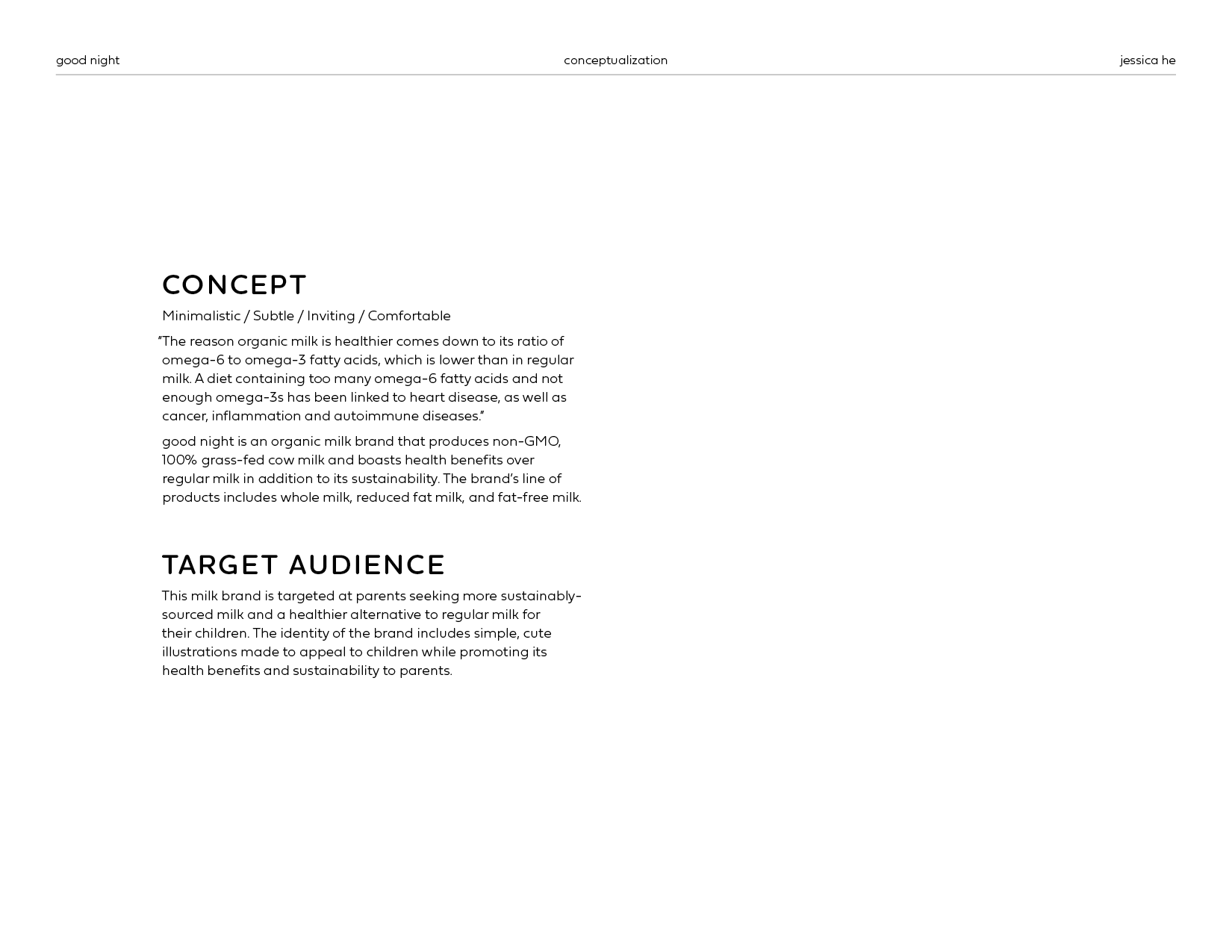 When doing research, I looked to other packaging; I wanted something that was simple, friendly, and illustrative in order to be more appealing to a younger audience.




These are a few initial logo drafts with two potential brand names. Originally, I'd been interested in using "Good Naite", which contained a reference to "nai"—the Chinese word for milk—and incorporating more Asian influences, but in the end I decided that the Asian influences were not a significant portion of the concept I was creating and dropped it.




The logomark was drawn in Photoshop with a tablet and then image traced in Illustrator.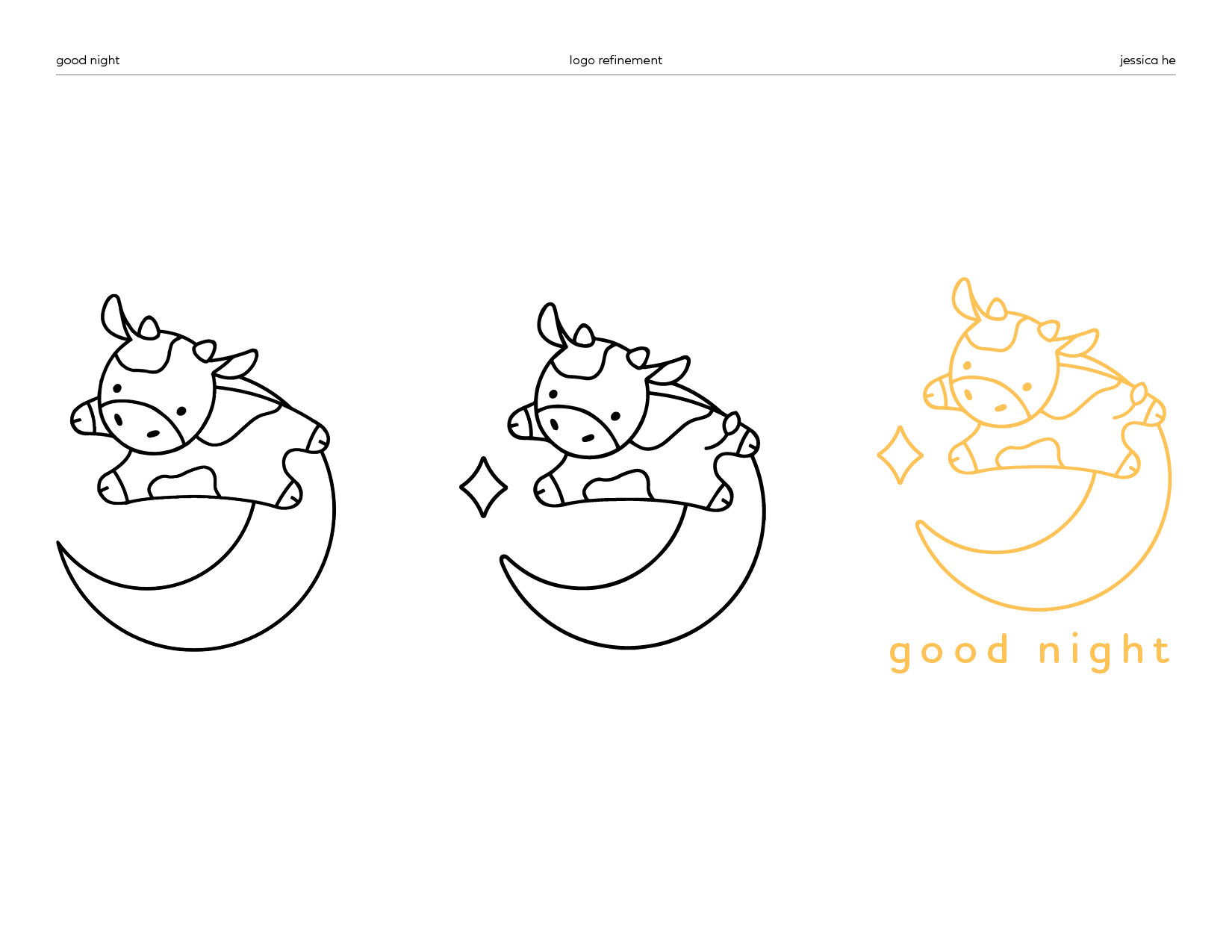 ---
01. package design
02. web design
JESSICA HE / BALTIMORE, MD